Major shoutout to Amy at NH Tile Distributors (Pembroke, NH) for a fabulous bath design.
Working only with the crema marfil vessel sink we previously ordered: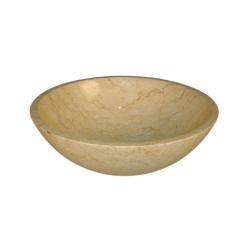 and a desire for a spa/zen environment, she created a wonderful comp.
Our beautiful new bathroommay include IslandStone,
crema marfil 12x12" tiles,
IslandStone 4x8" glass beach tile in Sandstone

like this, but in a different design)
and 6x24" Natura FloridaTile in Hampton Blonde that's a dead ringer for wood:
like this, but in a different layout
).
We feel extremely blessed to have the opportunity to potentially purchase the house and to hopefully create a nurturing sanctuary there.....
UPDATE:The vessel sink just arrived today and it's spectacular! Can't wait to install it....